Set of 6 Cellardyke cards with envelopes.

Cards are blank inside.
Cellardyke's pretty harbour with its washing lines behind, the quaint Haven Inn and narrow streets of old terraced Fisherman's Cottages with their painted windows, slate-edged terracotta roofs and stone 'crow step' edges all create this pack of cards - please see below..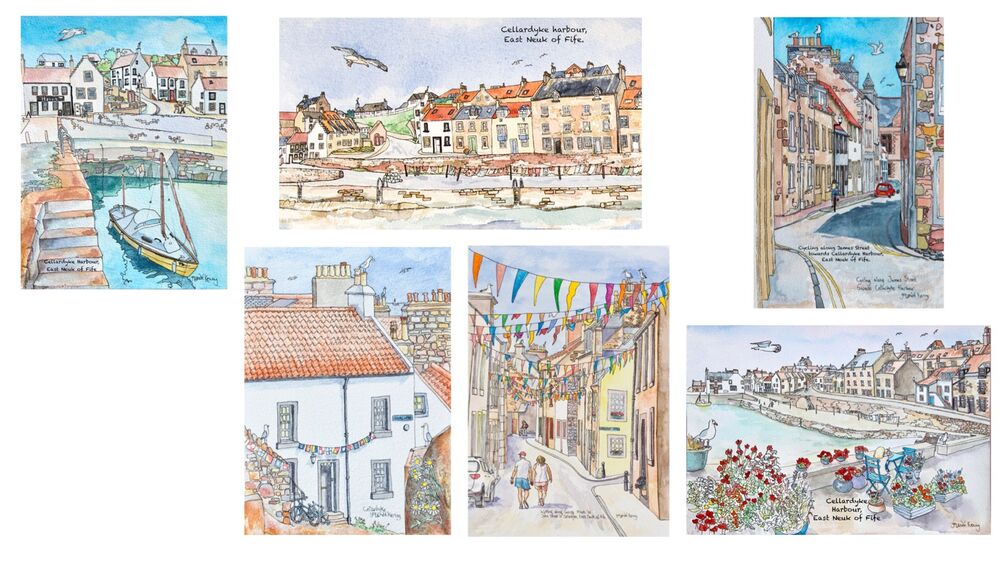 . . .